/MIGHTYSPIKE\
Who wants to know bout MIGHTYSPIKE?
More to come!
intro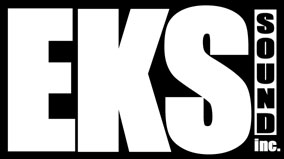 Keith and Pam Smith own and operate EKS Sound, Inc., an audio/video production company in business since 1989. EKS Sound, Inc. is a multi-purpose production facility specializing in audio production for music, radio, television and film. We will be happy to quote prices according to your project needs and will work with the talent of your choice either in our studio or on location.
Take a few minutes to look around our site. Check out our specials. The links on your left will help you find the information you are looking for. Feel free to contact us when you are ready to discuss your project needs, or if you would just like more information about our services.
Thanks for stopping by!
-- Keith and Pam